Services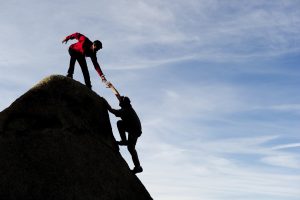 Dr. Kenneth Roberson is a clinical psychologist with a private practice in San Francisco, providing assessment and therapy to adults with Autism Spectrum Disorders (ASD).
I am a clinical psychologist with 30 years of experience. My specialty is Adult Autism Spectrum Disorder. I provide an assessment service to determine if an adult has ASD, and I treat adults in psychotherapy and psychoanalysis. I also consult with families and organizations to ensure that appropriate services are provided to adults with Autism Spectrum Disorder.
My focus is on improving the quality of life for adults who face the personal challenges of ASD. By identifying people's unique strengths and weaknesses, I help them resolve problems and frustrations so they can more fully realize their potential. Through a diagnostic assessment process, personalized recommendations, and intervention, I help adults achieve healthier, happier lives.
Therapy for someone with ASD can last from a few meetings over a period of weeks to regular sessions, one or more times a week, over a longer period. Through the process of identifying and adjusting negative thoughts and behaviors, I help people improve many areas of their lives. My goal is to quickly determine the cause of problems and then develop effective and lasting solutions.
My patients achieve greater self-esteem, become better decision-makers, and develop effective problem-solving skills. They learn to reduce stress, be more productive and self-sufficient, and improve the quality of their relationships. With therapy, patients achieve a higher quality of life and greater happiness.
Details about the services I am offering:
Initial Consultation
To schedule an initial consultation with ASD psychologist Dr. Kenneth Roberson, please call 415-922-1122 or email drkennethroberson@icloud.com.