About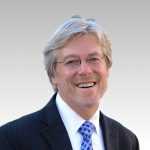 I am a clinical psychologist in San Francisco with 30 years of experience evaluating and treating adults with Asperger's Syndrome and Autism Spectrum Disorders (ASD).For people who suspect they have Asperger's or ASD and want a professional evaluation, I provide a comprehensive assessment of these conditions. Based on questionnaire results, review of documentation and an interview process, I determine if an individual has Asperger's or ASD, or whether there are other conditions that may play a role in the person's overall functioning.
I also work to help individuals meet the challenges of Asperger's and ASD through psychotherapy and psychoanalysis.
In the case of families and organizations, I am available to assist in determining appropriate and beneficial services for an individual with Asperger's and access to those services.
Licenses
1991: Licensed as a psychologist in California
1986: Licensed as a psychologist in Illinois
Professional Organizations
American Psychoanalytic Association
International Psychoanalytic Association
Education
2008: Graduate, San Francisco Center for Psychoanalysis
1985: Ph.D. in Counseling Psychology, University of Texas at Austin
1980: M.A. in Counseling Psychology, Michigan State University
1973: B.A. in Psychology, University of California, Berkeley
Relevant Professional Positions
2008: Member, San Francisco Center for Psychoanalysis
1991-2000: Training Director, Tender Lion Family Program, San Francisco
1992-1994: Adjunct Faculty, San Francisco State University
1992-1993: Adjunct Faculty, Professional School of Psychology, San Francisco
1992-1994: Adjunct Faculty, John F. Kennedy University, Orinda
1986-1991: Supervisory and Teaching Faculty, Psychological Services Center, University of Illinois, Chicago