About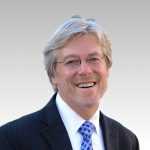 I am a clinical psychologist in San Francisco with 30 years of experience evaluating and treating adults with Autism Spectrum Disorders (ASD). For people who suspect they have ASD and want a professional evaluation, I provide a comprehensive assessment of these conditions. Based on questionnaire results, review of documentation, and an interview process, I determine if an individual has Autism Spectrum Disorder, or whether there are other conditions that may play a role in the person's overall functioning.
I also work to help individuals meet the challenges of ASD through psychotherapy and psychoanalysis.
In the case of families and organizations, I am available to assist in determining appropriate and beneficial services for an individual with Autism Spectrum Disorder and access to those services.
Licenses
1991: Licensed as a psychologist in California
1986: Licensed as a psychologist in Illinois
Professional Organizations
American Psychoanalytic Association
International Psychoanalytic Association
Education
2008: Graduate, San Francisco Center for Psychoanalysis
1985: Ph.D. in Counseling Psychology, University of Texas at Austin
1980: M.A. in Counseling Psychology, Michigan State University
1973: B.A. in Psychology, University of California, Berkeley
Relevant Professional Positions
2008: Member, San Francisco Center for Psychoanalysis
1991-2000: Training Director, Tender Lion Family Program, San Francisco
1992-1994: Adjunct Faculty, San Francisco State University
1992-1993: Adjunct Faculty, Professional School of Psychology, San Francisco
1992-1994: Adjunct Faculty, John F. Kennedy University, Orinda
1986-1991: Supervisory and Teaching Faculty, Psychological Services Center, University of Illinois, Chicago