Teacher and School Consultations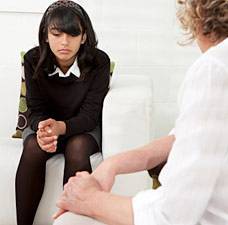 "According to the U.S. Surgeon General, 10 percent of children and adolescents in the U.S. suffer from serious emotional and mental disorders that cause significant functional impairments home, at school, and with peers."
Children who are suffering from psychological disorders and emotional or behavioral problems may encounter their greatest challenges at school. Social and educational success and progress can be disrupted if a child's conditions and behaviors are interfering with learning, causing problems with social interactions, or leading to conflict or confusion with teachers.
While one-on-one therapy is effective in helping children with psychological difficulties, working with teachers and other school-based professionals is often an important means of assisting children. My role as a consultant working with educators is to ensure that schools and teachers understand various emotional and behavioral conditions and are implementing effective strategies that are in the child's best interest.
I work with schools as part of an individual child's therapy. School and teacher consultations may include any of the following services and objectives:
Minimize impact of student's emotional problems on academic achievements.
Work collaboratively with special education teams to prepare students for transition to a less restrictive educational environment.
Assist in staff training for teachers, aides, therapists, school psychologists and administrators who work with emotionally challenged children. I guide and assist staff in developing effective crisis management and intervention strategies and help them customize their approach on a continuous basis, according to a child's specific needs.
Observe the child in the classroom setting. Such observations reveal essential insights about the child's strengths and deficits; these insights are integrated with therapy and educational strategies for the child.
Communicate, coordinate, and collaborate with other providers: contact with pediatricians, psychiatrists, and other providers integrates therapeutic efforts and contributes to a more coherent treatment program.
We all want our children, patients, and students to succeed and reach their fullest potential. My goal is to give educators insight into the various situations they are dealing with and to look for appropriate, effective, and lasting solutions, always keeping the health and wellness of a child as the top priority.
Free Initial Consultation
To schedule a free initial consultation with child psychologist Dr. Kenneth Roberson, please call 415-922-1122 or email info@kennethrobersonphd.com.
*From the U.S. Surgeon General's Office (source).