Learning Disabilities Psychologist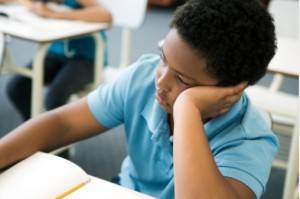 "20% of school-age children in the United States suffer from learning disabilities. In many cases, the learning disability is accompanied by emotional difficulties."
A learning disability is a neurological disorder that makes it difficult for a child to acquire academic and social skills. Learning disabilities can affect a child's motor and social skills as well as their performance in school and may also include challenges with auditory and visual processing. Often, learning disabilities appear together with other disorders, such as ADHD.
Children with learning disabilities are at risk for developing low self-esteem and they may endure unique social and emotional challenges. Each child responds differently to the frustrations caused by a learning disability: some may become withdrawn and introverted; others may act out. Parents may also experience unusually high levels of stress and frustration, especially if the learning disability has not been properly diagnosed and treated.
Children and their families can learn to cope with learning disabilities and essentially work around them so that the child can succeed and even excel in school.
Learning Disabilities Psychologist
As a psychologist for children with learning disabilities, I help children express their emotions and build their self-confidence. I address destructive emotional and behavioral patterns that are rooted in their learning disabilities, so these patterns do not become entrenched and extend to other areas of the child's life. I also help children develop tools and strategies to improve their ability to succeed academically.
Therapy plays an integral role in helping children overcome learning disabilities. The skills acquired through therapy help children with learning disabilities build self-esteem, improve social interactions, and develop a better ability to function self-sufficiently.
I often work together with parents and the entire family as well as a child's teachers, doctors, resource specialists, speech therapists and tutors.
Free Initial Consultation
To schedule a free initial consultation with learning disabilities psychologist Dr. Kenneth Roberson, please call 415-922-1122 or email info@kennethrobersonphd.com.