Child Services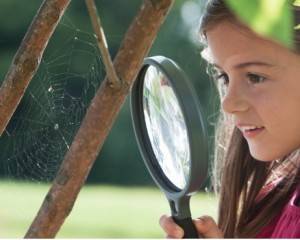 Dr. Kenneth Roberson is a child psychologist with a private practice in San Francisco, providing therapy to adolescents and children.
I am a child psychologist with 20 years of experience treating children and adolescents, ages 6 to 16. My specialties include therapy, assessment, and diagnosis of chronic conditions, and parent consultations.
I focus on improving the quality of life for children who face challenges associated with a wide range of developmental and behavioral problems, including ADHD, autism spectrum disorders, and learning difficulties.
By identifying a child's unique strengths and weaknesses, I help them navigate through problems and frustrations so they can more fully realize their potential. Through diagnostic evaluation, personalized recommendations and intervention, I help children achieve healthier, happier lives.
Therapy with children can last from a few meetings over a period of weeks to regular sessions, one or more times a week, for 2 or 3 years. Meetings with parents are part of the assessment process and, if recommended, of therapy.
Child Psychotherapy
In child psychotherapy, emotional difficulties are treated through exploration of thoughts and feelings that are causing distress. In therapy, children communicate their thoughts and feelings through play and drawing, communication and behavior. I observe, reflect, and respond to the child through language and play, according to my understanding of his or her communication style. Through therapy, children learn to put their experiences into words rather than acting on them. They are better able to realize their full potential, especially in their interpersonal relationships and at school.
Child Psychoanalysis
Child/adolescent psychoanalysis is an intensive form of psychotherapy conducted four or five times a week. The goal is restoration of healthy, progressive development so youngsters can achieve their full potential. This is a long-term approach that helps children and adolescents overcome troubles and developmental delays while building deep, lasting strength and resilience.
Assessment
I offer online psychological assessment through Multi Health Systems. Children, parents, and, sometimes, teachers, participate in the assessment process. Psychological testing establishes a comprehensive picture of the child's emotional, social, behavioral and academic functioning. It is particularly useful in diagnosing conditions such as Learning Disorders, Depressive Disorders, Attention Deficit and Hyperactivity Disorder, Anxiety Disorders, and Autism Spectrum Disorders.
Parent Consultations
Part of my role as a child psychologist is to provide personalized parenting education, advice and guidance, especially for parents of children with developmental or behavioral conditions. Parent consultations do not involve therapy and can be conducted by phone or email.
Free Initial Consultation
To schedule a free initial consultation with child psychologist Dr. Kenneth Roberson, please call 415-922-1122 or email info@kennethrobersonphd.com.